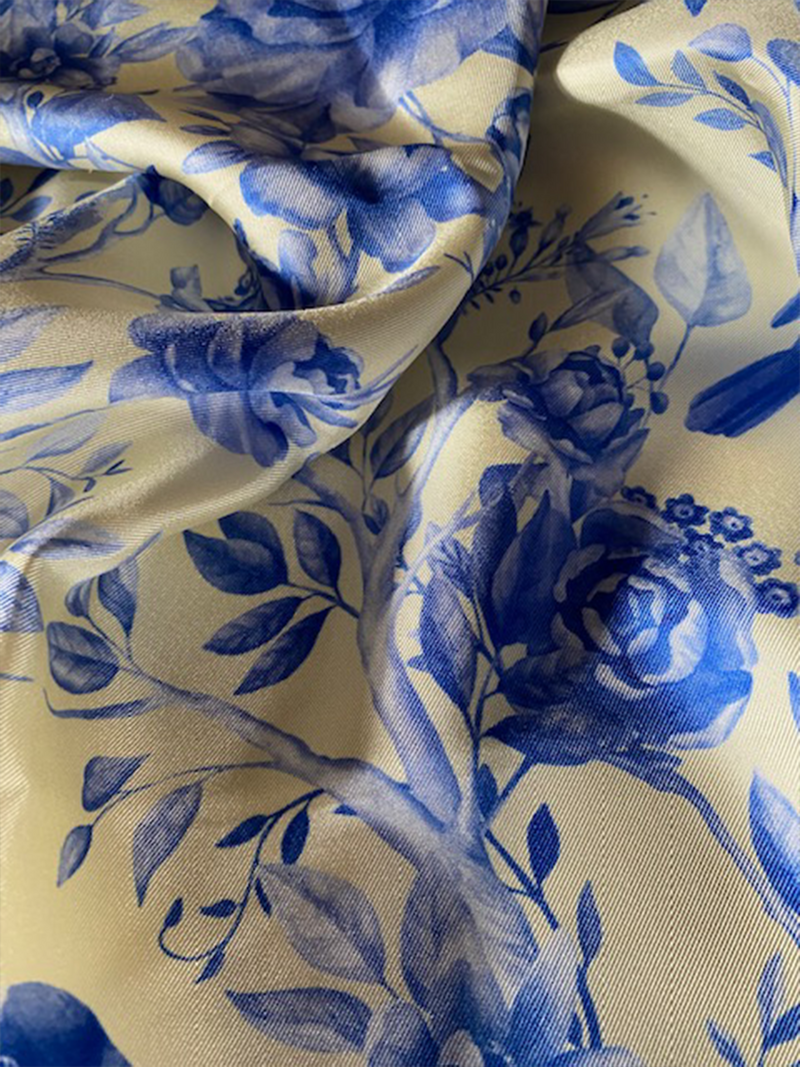 Why RaluFineArt Scarves?
RaluFineArt thrives on slow fashion core values. Each scarf is designed in Belgium and made in Italy exclusively from the best silk, they are highly desired luxury items.
The scarves have one of the greenest production process, a long shelf and lifetime. Our designs combine classic, modern and romantic elements.
Produced in limited series our scarves are treasured finds for both ladies & gentlemen. So we offer sustainable luxury fashion, without compromise in quality, comfort and design.
They inspire clients to choose other fashion items to match 'Ralu' scarf. They compliment items of clothing, jewelry, accessories & perfumes. They help you diversify your choice in search of a perfect gift.
We are trusted & since inception we internationally shipped our scarves to 26 states in United States, United Kingdom, across Europe, Australia, Singapore and Caraibean Islands.
We are recognised and show cased by high-end European media.
Meet the Founder
I am Raluca Malina Catoiu or simply Ralu, the founder of RaluFineArt and I am thrilled you are here to look at my artwork.
I started my life in an enchanted land, bordered by the Danube, washed by the waves of the Black Sea and dwelled by the forests's fairies of The Carpaths and by the sunny hills of Transylvania.
I experience love, beauty and charm as powerful forces of life and started to capture them through photography.
Soon I began to explore the entire world in search of more inspiration and adventure, from the lowlands' meadows in bloom to the mysterious tropical jungles, from mountains' mystic springs to the smooth waters of the northern beaches, from the fantastic Atlantic islands to the soothing Mediterranean pines' shadow, from the highland's magical nature to the charm of the Roman and Parisian strolls.
I distill my quest's findings through romance, travelling, emotion, fantasy and capture them on pure silk.
The love of life, beauty and charm inspires each of my scarves, influencing my choice of fabric, color and print.
Each silk scarf captures the feeling of a magic place, a treasured moment of a charming encounter as my gift to you.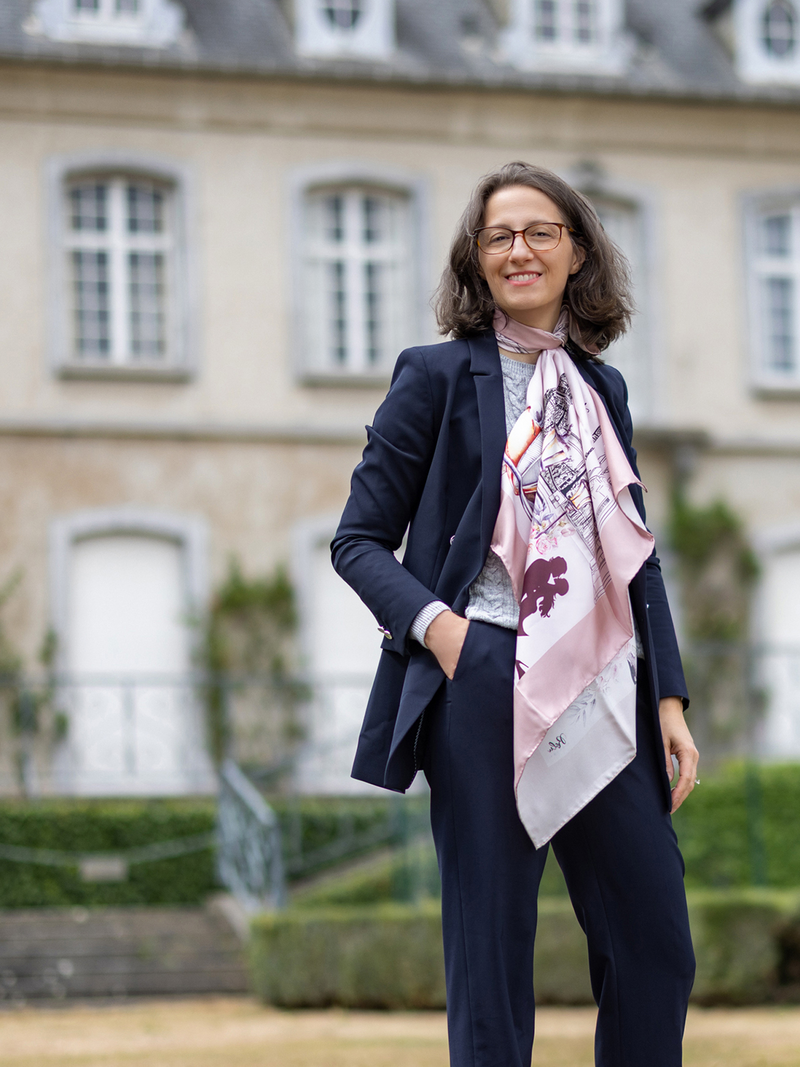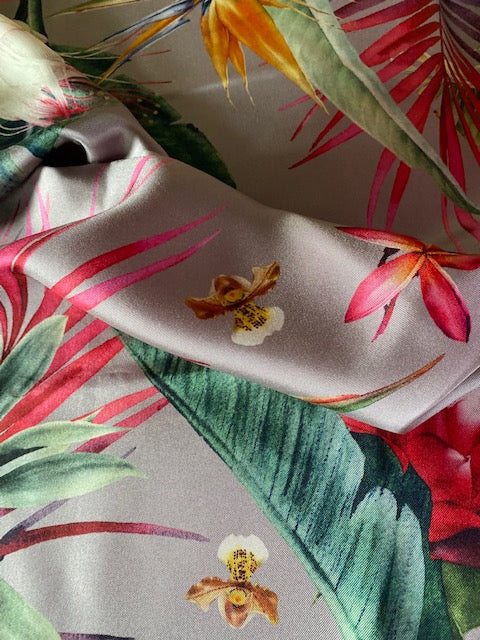 The Luxury Brand
At the heart of our brand stands the power of self-expression & individuality of both ladies & gentlemen.
Our scarves are, beyond fashion accessories, a canvas for personal creativity.
Each scarf is a masterpiece, carefully designed and crafted.
Our unwavering commitment to quality & sustainability is our trademark.
Our scarves and pocket squares are made exclusively from natural silk, the most luxurious and timeless fabric.
We protect the fragile fabric of the world through our green craft.
We stand for hope, comfort, nature, balance, delicacy, elegance & grace.
Our scarves are classic staples that everyone dreams to have in their wardrobe.
We complete any attire and infuse your life with style & charm.
Our scarves last a lifetime, becoming treasured heirlooms that can be passed down through generations.
We are creating a secret and enchanted universe for every woman and man who wears our accessories.
We design to embody beauty, charm, nature and fantasy.
€92,00
Meet 'Blue Medley' Scarf with shades of blue accented with a vibrant floral design. A splendid new arrival, light and heavenly to wear, a lifetime gift that can be worn all year round. LIMITED EDITION
€92,00
All seasons and blossoms in between. Lavender over meadows, fragrance, color, freshness and grace. The ultimate 'Field of Dreams' scarf, a wardrobe staple. This stunning new arrival silk scarf is LIMITED EDITION


€92,00
Knot it around your neck or head to offer your outfit a refined look. Perfect for all seasons, for lunch in town, brunch meetings, travels. 'A Ray of Sunshine' scarf is that one piece of accessory that brings the positive mood into your life. LIMITED EDITION
€92,00
Pansies for ladies. The prettiest new arrival 'Love in Idleness' scarf adding grace and elegance to your outfit. You simply can not go wrong with it. LIMITED EDITION
One Scarf Sold, One Tree Planted
RaluFineArt is a brand committed to raising awareness about endangered species and deforestation. By partnering with One Tree Planted Organisation, together we do something great for our environment. A tree is planted with every RaluFineArt scarf purchased.

Need some styling inspiration?